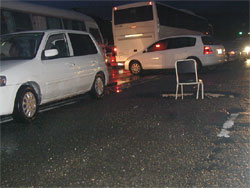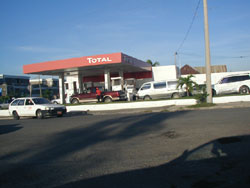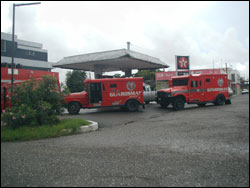 A chair finds a resting place in a pothole on Oxford Road, Kingston Jamaica. A speical thanks to the person(s) who placed it there to alert motorists of the dangers ahead. (Picture taken a few weeks ago)
Motorist line up the get gas at the Total Service Station(Heroes Circle) before 7:00 a.m. Total(Heroes Circle) is one of the stations providing the best gas prices.
Armoured Trucks from Guardsman Limited line up to get gas at a Service Station in Kingston. Soon we will have to be going to the pumps with an Armoured Truck in order to Pay.